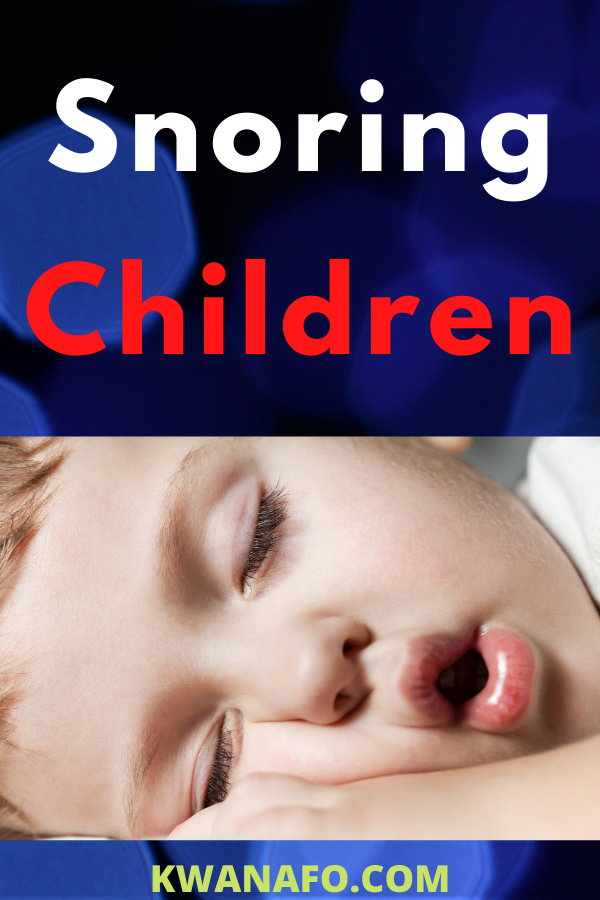 Snoring in children is the result of many factors, such as the anatomy of the mouth and sinuses. Allergies, colds, and weight also contribute to snoring. When a child sleeps, the upper roof muscles in its mouth, tongue and throat relax.
Weak muscles are the reasons most people snore but not age. Snoring happens when the tissue in the airways start to vibrate. As our skins lose tension with age and muscles become weaker and less toned, so is the airway muscles.
The reasons for snoring are the same in children as in adults. Sleeping position and being overweight all influence children's snoring. To know why a child snores, explore the following triggers:
Snoring In Children: Sleeping At The Back
Sleeping positions can influence a child to snore. As a person sleeps, muscles and tissues relax. But it is more so when a person sleeps at the back of the body with the face looking up. However, other factors must also be considered:
Are there lots of soft toys in the child's room that could be collecting dust?
Does the child snore every night?
Could the child be suffering from hay fever?
Is your child's face shape responsible for the snore? A noticeable overbite reduces space behind the tongue and is a common cause of snoring.
Is the child being overweight?
Are they feeling ill? If so, their snoring should be short-lived.
Unlike adults, the tonsils and adenoids are cited as causes of snoring and sleep apnea. This is because the adenoids are regions of soft tissue that disappear after puberty. Moreover, tonsils stop growing after 5-7 years – well before a child's airway reaches its peak size. These are key obstruction triggers in childhood snoring and sleep apnea.
The signs to look out for when a child's snoring is a problem.
You can hear pauses in the child's breathing. They often sleep with an open mouth. It may be difficult to know these sleeping factors in your child's snore. Beyond a certain age, children do not share rooms with their parents.
It is so important to look out for the snoring flags whilst the child is awake:
They have trouble waking up
They are unusually irritated
There are behavioral issues as well as problems at the school
The child falls asleep during school hours.
The child keeps reporting headaches or any of the triggers, it is time to get help from the medical authorities.
Get yourself a journal before any consultation with a medical officer. This would give you some vital information which can provide some insight to help with the consultation.
What To Do To Treat Snoring In Children and sleep apnea?
As with any snorer, the "best treatment" depends on its cause. All treatments are good for both young and old.
Surgery is recommended for children than it is for adults. This is because there are clear physical obstruction in children that can be operated on. Over a quarter of a million children snoring are operated on in the USA every year. And the success rate is very high with only minor complains.
Surgery sometimes may not be the option to take. If the child's diagnosis is with OSA can't be managed with surgery or other measures, CPAP must be used. CPAP if managed well can be very useful.
Further, the authorities may suggest not to do anything. They usually resolve things as the child grows. Studies show that about have of all cases of children sleep apnea cases reverses within a year.
Snoring has similar causes in adults and children and are managed similarly. Infrequent snoring is normal and harmless for children. But, you should check how often the child snores. If your child snores more than four times a week, you must be concerned.
Assess your child's snoring with the following process:
Check if the child is having any of the allergies? Does she have any symptoms like running nose? Are there any soft toys trapping dust in the child's room?
How is the child sleeping; at it's back or side of its body? Check to see if sleeping by the side may reduce the snoring. And you can also try to elevate the child's head.
Knowing what is happening to the child during sleep is crucial. Check if the child shows any sign of the 5 daytime snoring problem.
Take note everything you see about the child in a journal; how often they are snoring and the frequency per every night.