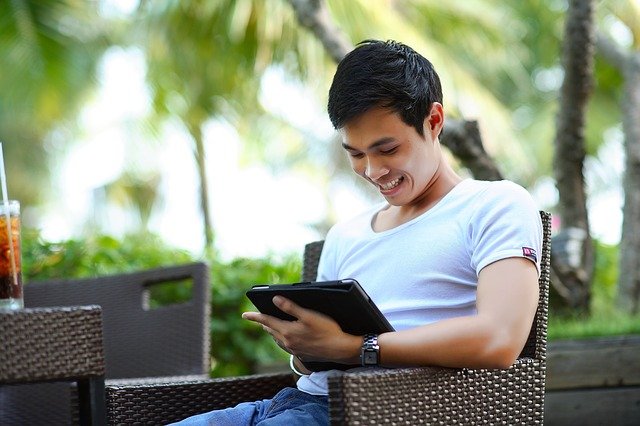 Digital marketing is part of online marketing which uses various online and web-based technologies. The technologies include desktop PCs, handheld cell phones, and other electronic media. The internet is the platform for making online marketing possible. Marketers use social networks and search engines to market products and services successfully online. The most important aspect of digital marketing is its ability to reach the target audience easily and affordably. We also know it as Web Marketing or E-Marketing. Digital marketing has increased over the years with the evolution of various E-Commerce websites.
Online marketing includes Search Engine Marketing (SEM), which is a form of paid advertising using paid search engines. SEM involves website submission to prominent search engines like Google, Yahoo, and MSN. This helps in gaining visibility in the major search engines, which pay for top positions in search engine results pages (SERPS). Sometimes, web promotion through free channels is also used to gain visibility and credibility.
Social media channels are another important area of online marketing as they allow users to interact with the product and service, reaching potential customers. Online marketing through social media channels such as Facebook, Twitter and LinkedIn has the potential to engage users with a brand in a brand-specific way, generating sales leads and revenue. Display advertising through banner ads pay per click advertising and sponsored links are other channels of online marketing.
How To Set Up And Run An Online Marketing Campaign
E-marketing campaigns allow organizations to set their own budget requirements. Most businesses look to outsource their e-marketing campaigns, which can prove to be an extremely cost-effective and efficient mode of promoting brands. Brands need to keep a close eye on the competition and learn to adopt newer online marketing channels to stay ahead of their competitors. E-marketing allows the company to concentrate on core business processes without being restricted by traditional marketing mechanisms.
A successful internet marketing campaign starts with the right data and tools. An in-depth study of the potential competitors' techniques and strategies is necessary before launching a marketing campaign. Gathering the required information from the existing customer base or research can help in designing an appropriate online marketing strategy. Once an organization chooses a strategy for a campaign, the branding team can start with the planning and development of the digital marketing channels.
The Most Popular Social Media Platforms For Marketing On The Internet
Affiliate marketing through social media platforms such as LinkedIn, Facebook and Twitter are some most preferred digital marketing strategies. Affiliates work for brand owners and earn a commission on every sale they refer. The commission may vary from product to product and from company to company. Pay-per-click advertising is one of the best ways of driving targeted traffic to the advertiser's website and hence, displays pay-per-click ads within search engine results; these ads will appear on the right side of search engine results when users search for a particular product.
Nowadays, nearly half of the world's human population is on the internet. The increasing internet connections have produced global changes in marketing and other services strategies. The internet is powering changes with new technological device or platform overnights. These changes are forcing people to rely more on the internet.
This is good for human beings, as we are always looking to improve ways to do things. None of us could have imagined our present ways of living. We have the phone in our pockets, and we do almost all shopping online.
Understanding Online Marketing
Google's algorithm may be difficult to figure out. They do not make it easy for people to understand how they manage search engines. However, without excellent knowledge of the internet marketing world, a marketer will struggle. The earlier and better you master what seems confusing to many marketers, the easier your online journey could be.
The search engine is now making it possible for marketers without money to promote their business to do so now. With the organic reach, marketers can now leverage the internet for a successful business with little budgets.
How To Get Help To master Online Skillset For Marketing
As most people don't have enough advertising budgets and know nothing about squeeze pages, lead magnets, and sales funnels, doing successful business online is not a simple thing. If you really want to make it on the internet, you must spend some time to master search engine optimization.
There are courses that offer the most current and relevant marketing on the internet. These courses are constantly updating to meet the constant changes online. The courses have skilled experts to help you find your way as easily as possible. As it is difficult to figure things out yourself, get help for successful marketing campaigns.
If you do not have the deep pocket for doing business online, master the skill set. You will have the edge over many marketers who don't what they are doing. With expert knowledge about the online business, it guarantees your success. Your only choice is to master the ways to do marketing on the internet.
Gaining The Managers Of The Search Engines (Google) Trust
It all comes down to making the various search engines as Google trusts you with a ranking position. Having a suitable position for search engine optimization is all that you need. And sometimes, this may take some time but it is worth the try to wait. It is like building a good relationship with anybody. You must be able to provide the requirements they need for them to reciprocate you with a good ranking position.