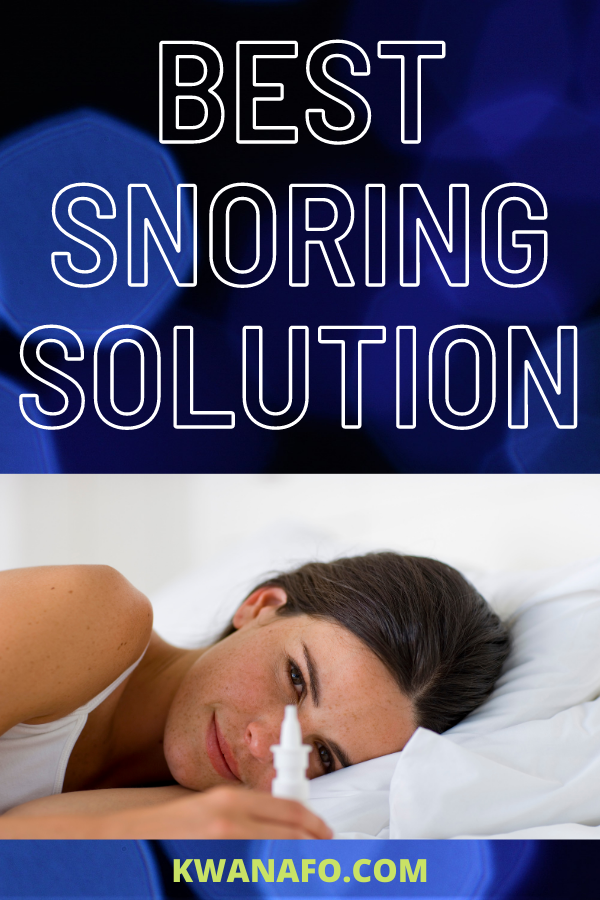 Are you searching for a way to stop snoring? Yes, I can tell you are not the only person doing so. Many people all over the world are looking for aids to stop snoring and thinking like you. Some people are questioning why their partners keep them awake all night with snoring.
But even though snoring is a problem, there are several things available that can help you reduce the snoring or even eliminate it. Snoring may be a minor sleeping inconvenience or a serious health condition. Snoring is causing a whole lot of problems in marital relationships. If you are a victim like a partner to a snorer, you know what it is and need to know how to get help for your partner for you to start enjoying good nights sleep.
There are complete sections dedicated to treating or helping people to cope and get rid of snoring in the local drug stores. If you know the kind of aid that would help you manage how you snore, you would be able to avoid snoring and start sleeping better.
Nasal Strips
Nasal strips are a snoring aid designed to pull the sides of the nose apart to make a passage for wide enough to get breathing through smoothly. The strips are mainly helpful to control snoring that starts from the nose. It means if your snoring starts from your throat, strips will not help you.
Lubricating Spray
Lubricating throat sprays are supposed to reduce snoring by moisturizing the throat to reduce snoring sound. However, dry throats are not the reason why you snore. Blocked and relaxed air passages are the cause of snoring that originates from the throat. But, the irony is that the flavouring mint can clear congestion to free up the air passage, which would reduce the sound volume of snoring. The lubricating spray is, therefore, one of the aids to stop snoring.
Snoring Pillows
While nasal sprays and nose strips may not be as effective as snorers would like, one of the products available works well. This product is positioning pillow, which is design to keep you from sleeping at your back. Sleeping at your back is blamed for being the cause of most snoring. You may not need to buy this particular product, positioning pillow, as you can use anything in your home to keep you from turning over during sleep.
Aids To Stop Snoring: Oral Appliances
Some people are having more than regular snore, which is an inconvenience if not nuisance. But, others have severe medical conditions mainly as a result of snoring. This condition is called sleep apnea, and it stops a person from repeatedly breathing during sleep.
Even though the breathing breaks do not last long, it is a severe condition that you must treat as early as possible. Oral appliances are like mouth guards or retainers, place in the mouth before bed. A dentist may recommend one and have a custom one made for you.
Best Aids To Stop Snoring
Unless you know the snoring you are dealing with, you are likely to try some of the various snore helping aids before you may have the one that may help you. Your genetics would dictate your choice of support. With patience and diligence, you will find the type that will help fix your snoring problem and start sleeping peacefully with anyone that shares your sleeping environment.
If you want to prevent snoring, you need to know the aids to stop snoring for yourself or partner. Then it will do you well to research the options available. However, before you start paying out for expensive equipment and devices, why don't you try something much more straightforward. Why not take a good look at the way you live, your lifestyle – you can make some simple and easy changes to help you get rid of snoring and start having a quality sleep.
Nothing could be worse than being kept awake at night by the sound of your loved one snoring. It doesn't matter whether they are snoring loudly or gently; it still keeps you awake. If you are looking to prevent snoring, and hopefully get a good night's sleep yourself, it's worth having a look at the many devices offered which may help.